Moose Jaw Trucking Services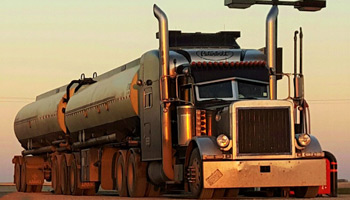 All In Express Ltd. provides quality and professional trucking services, locally, within the province, and in all of Canada as well as the US. From heavy machinery to bulk goods to animals, we safely and quickly transport what you need, where you need it, when you need it. Our trucks are inspected regularly and maintained properly to avoid disruption in service or damage to goods. We've become a trusted hauling company in Moose Jaw, serving customers in Saskatchewan, Canada, and areas in the United States. Whether you need our services for a one time project or ongoing needs, our affordable rates and friendly staff are accommodating to your business.
All In Express Ltd. is continually growing and always accepting applications for qualified drivers, dispatch positions, logistics, receptionists, and more. If you want to join a dynamic team at a professional transportation company, submit your resume or stop in and talk to our HR department. We will inform you of open positions or keep your information on file.
For the most reliable trucking services in Moose Jaw, contact us today.